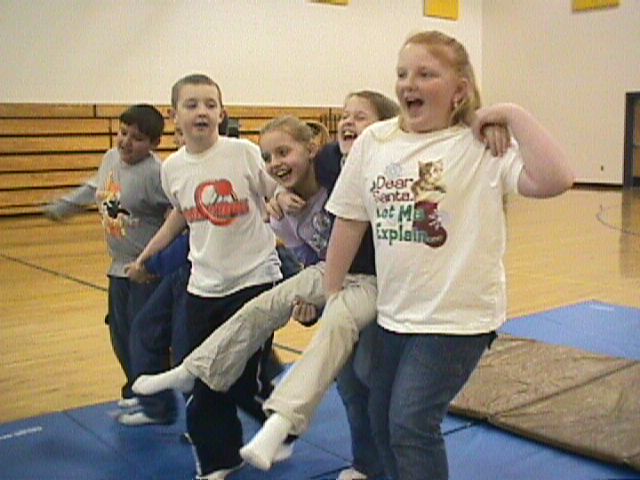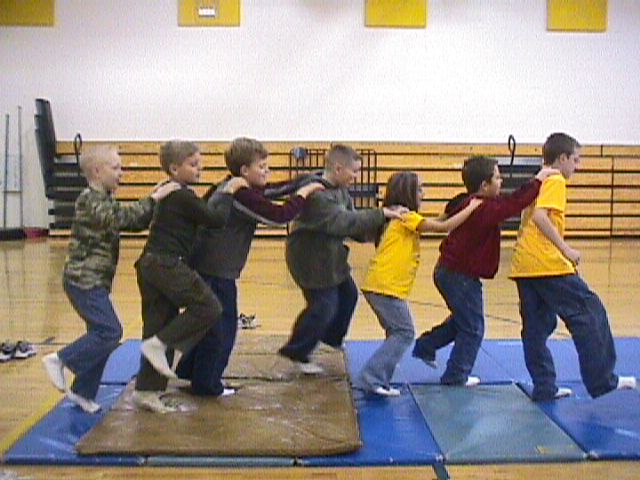 What we did in Gym!
by Hannah Crowder - grade 4
These are some things we did in gym class on December 13th, 2005. We did the monster walk, where you had to get your whole team across the brown mat to the other brown mat. Human pyramid, that is where you work together and you make a pyramid. Diminishing load, where you carry people across from white line to white line. I came to the conclusion that we had lots of fun games to play.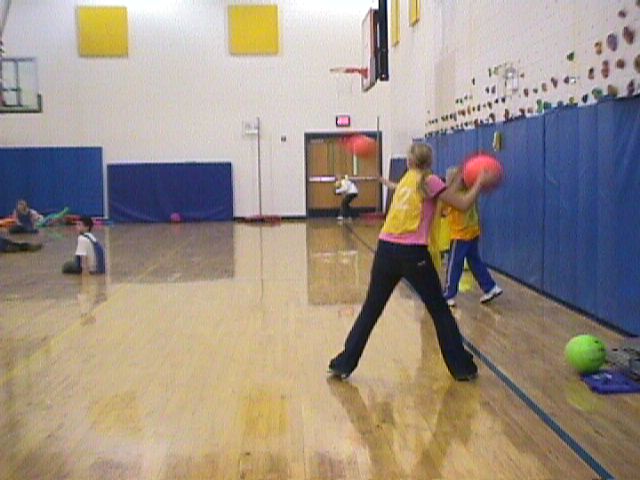 Cheese Movers!
by Sierra Potts - grade 5
Balls were flying, hopes were high. The score was 19 to 8 in the second half. The buzzer rang. The gold team was winning by 8 points in the third quarter. In the fourth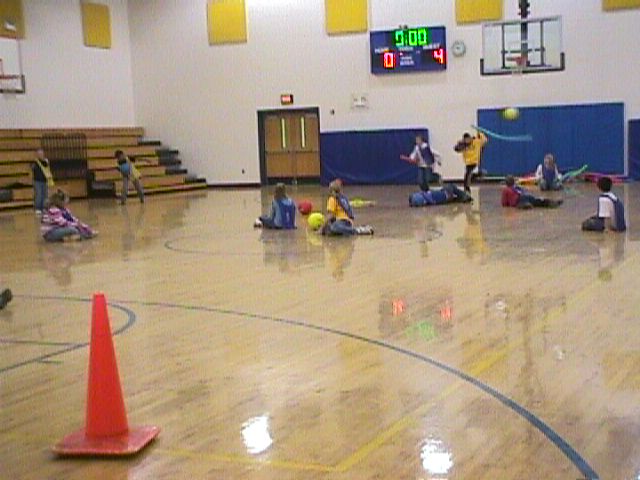 quarter it was 30 to 8. Mice were getting caught left and right. Then the buzzer blew. It was 39 to 15 in the fifth quarter. At the end the game was 29 to 39.